I had never realized the enormity of reference materials available and the importance of ensuring the rigour of these resources within a 5 or 10 year span.  With that being said, with our world changing so rapidly, I cannot see how any resource, unless online, can keep up with the fluctuating information.
As part of this reference materials learning by far my biggest learning curve was the Deep Web and, as a component of the "below surface level information" the Dark Web.  I had previously never heard of the Deep Web or Grey Literature and but the simple fact that it falls into the "invisible web" category still leaves me feeling uneasy about accessing it and, by the same token, frustrated that there is so much information that I could be missing out on.  When I look at what is part of the Deep Web, I know that I have already accessed information there and do so on a regular basis as "Deep Web pages include information protected by a login, a website database, or a page that doesn't have a link" (https://www.truthfinder.com/infomania/dark-web/deep-web-search/) , much like my banking information or certain databases I access.  However, the idea of searching for something myself, without first being provided with the step-by-step process on how to get there, is still daunting.  Suffice it to say, my head is going to stay above water until someone offers professional development of how to safely research on the Deep Web!
Learning takeaway – I'm a chicken and won't "play" in the Deep Web until someone teaches me!  hint, hint…Aaron!
Speaking of researching databases, what I realized the most in this section of learning is that the online databases purchased by my district (BC Digital Bundle) and VERY good and cost effective at the present rate of $1/child.  I also wish that more teachers knew about reading magazines, like Highlight and Kayak, on devices yet, that bring up the elephant in the room…it's great having these resources and databases but it is challenging when you're in a school of 440 students with access to 24 Chromebooks and 20 iPads for everyone!  If online databases are now the expectation, then teachers should be provided with the tools to achieve this expectation and there are days I feel like shouting…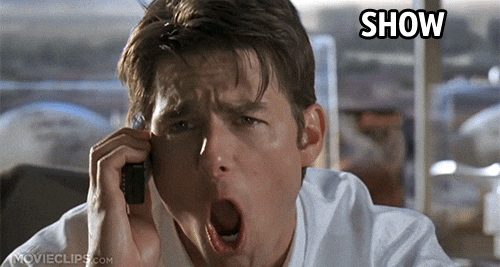 Learning takeaway – If I become a TL, I want to have professional development sessions to show teachers how these databases can be used by both them and students.
When reviewing online Encyclopedias, I really enjoyed the collegial debates over "to Wikipedia or not to Wikipedia".  I still stand by allowing students to use Wikipedia or Vikidia or any other online crowd-sourced content as a starting point, but reiterate of TEACHING how to research properly.  I agree that it is a challenge for teachers and TLs to teach these skills but they are necessary to develop a child's critical literacy and thinking abilities; they need to know how to determine real from fake information and so much more.
Following on from online encyclopedias is the use of other online resources like thesauri, almanacs, yearbooks, handbooks and dictionaries.  With the cost of these print resources being prohibitive for most schools, especially with the stringent evaluation process that requires TLs to look at authority, format, currency and accuracy, while ensuring that, per Riedling (2013), the guidelines for replacing reference material is anywhere from 5-10 years, it is evident that online references will become the way of the future.  I cannot disagree with this as a viable option; however, and I reiterate, it continues to be a source of frustration for teachers who wish to use and teach referencing and researching skills but do not have access to the digital tools.
Learning takeaway – No matter the reference format, be it print or digital, one must consider the myriad of criteria when evaluating a reference resource, such as, accuracy, content, bias, currency, format, bias and more.
My last Theme 3 reflection is a personal one…about maps!  You see, I love maps…and atlases.  It could have something to do with growing up in a house where "spin the globe" and find the location that my dad would shout out, like "Gobi Desert", was a Friday night game.  It could have something to do with my father being a cartographer and land surveyor and he would take me to his work and show me how Canada's first digital plotter could make maps (he named a tiny island after me!).  Or my love could have come from when I got to visit Spot Image, a company that develops images from satellites orbiting the Earth, in Toulouse with my father one summer.  Tuzo Wilson even came over for dinner one night and shared with me his theory of Plate Tectonics.  As a family, we travelled all over the world while my father mapped countries; our last location being in Riyadh where he translated satellite images into digital maps for fighter planes. So, after researching the many online resources for maps and atlases I felt no connection to them.  They paled in comparison to spinning the globe, putting thumbtacks on the world map of our travels or looking up new places we were going to visit in the MASSIVE world atlas book that was kept under every coffee table.  I understand the value of current online resources like maps and atlases but, like many things in our lives, I feel the digital aspect is alienating the potential for personal connection.
References
Common Sense Media. (n.d.). What Are the Deep Web and the Dark Web? Retrieved from Common Sense Media: https://www.commonsensemedia.org/privacy-and-internet-safety/what-are-the-deep-web-and-the-dark-web
ERAC Retrieved from https://bcerac.ca/bcdc-access/
Riedling, A. M., Shake, L., & Houston, C. (2013) Reference skills for the school library media specialist: Tools and tips (3rd ed.). Santa Barbara, CA: Linworth.