"I have found that children are the most open-minded of all my audiences. They are not set in their ways. They are open to ideas." – Ziggy Marley
And so begins my challenge because I realize, as I start sketching out my blog, headings, and content, that my audience will be predominantly my colleagues, some of whom, I know, are set in their ways and opinions when it comes to graphic novels.  Can I change their opinions?  Maybe not but, I am hoping that I can educate them towards mine.  For those educators who are on the fence where the efficacy of graphic novels as a teaching tool is concerned, perhaps they are the ones that my blog will be able to sway.
In considering this audience, and thinking about "learner considerations", I had to think about how I am persuaded to change my thinking on something and, quite simply, I came up with the word "PROOF".  Yes, I want proof and actual on-paper evidence to change my mind like, for example, a case study, or testing scores or a myriad of other ways to convince me to change my pedagogy.  So, that's what I need to give my colleagues along with viable ways to teach using graphic novels.
This week I started researching papers, case studies, educational talks and seminars that I can quote or embed in my blog to "convince" my colleagues of the value of graphic novels as a method of teaching literacy in a multimodal format.  I am considering that one of my blog tabs should be "research" so I am able to prove to my colleagues that they are valuable tools.  I also started researching lesson plans and developing some of my own, to include in my blog.  Giving teachers a place to start and lessons that break down instruction and educational curricular goals, will only strengthen the validity of the blog and its concept.
I also started thinking about how I could connect to my fellow teachers on a more personal level and, having been to Iron Man, Batman and other movies with many of my teacher colleagues, I thought it would be valuable to show them how many popular movies have been developed from graphic novels.  I know what you're thinking, "these are comic book movies" but, there are many more that perhaps you have not considered: 300 (Frank Miller masterpiece); V for Vendetta (amazing in a bizarre dystopian way); The Crow (now I'm going old school); Blue is the Warmest Colour (winner of the 2010 Palm d'Or at Cannes); RED (Helen Mirren and Morgan Freeman..enough said); A History of Violence (excellent although Cronenberg deviated from the graphic novel); and, one of my all-time favourites Hell Boy.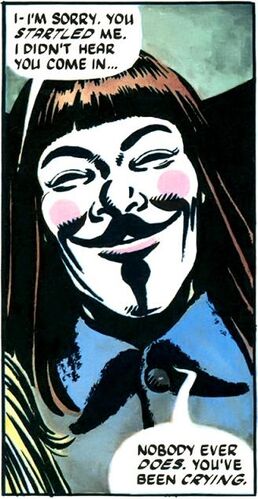 There is still so much more to consider but I am on my way and I am starting to have a clearer vision.  Well, got to run and finish Amulet 8.  My students haven't been allowed to talk about it until I'm finished!  No spoilers allowed in my class:)